weftyneedle.com
It's April which means it's time for another Meet & Greet. Today's interview is with Tara J Curtis of Wefty Needle. I hope you'll grab a cup of coffee and enjoy this short Q&A. I always enjoy "getting to know" someone a bit better- don't you? :D
Where did you grow up and do you think this had an impact on you as a Maker?
I grew up in the Midwest. The impact my upbringing held me back in some ways from actually
making
. One thing I had to overcome was the idea that everything I make needs to be useful and economical. The mentality I grew up with was "waste not want not," so until recently I held onto all my scraps. All those scraps really weighed me down - trying to organize them, feeling like I should use them up before starting something else. I finally got rid of all of them and felt immediately free to MAKE.
What drew you into the world of sewing?
My mom taught me to sew when I was a teen, and the first things I sewed were upcycled clothes. My first quilt was an all hand sewn baby quilt when I was in my late 20's.
weftyneedle.com
Do you make daily? What's your favorite thing to make? Least favorite thing to make?
I make every day. My favorite make is fabric weaving. I love pressing up perfect strips, the sound of the
WEFTY
needles moving through the weave, the texture of the weave - all of it! The time goes by so fast. My least favorite thing to make are cloth napkins. It's so boring, I feel the passing of every minute.
weftyneedle.com
weftyneedle.comon
Inventor Tara--- what is your general process for creating a tool?
I've invented two products so far and I can say that essentially what happens is this: I'm making something and it seems way too difficult for some reason, I have the thought 'What I need is ...', and then I make the thing I need. It may end up being something someone else needs, like the
WEFTY
Needle. Or something people would like to try, like the EZ Miter.
Do you have any brand specific tools you prefer while creating?
I am not brand loyal that I know of. My loyalties lie 100% in supporting local quilt shops, though. I have made it a practice to check there before ordering online. Local Quilt Shops are so important to us as makers. Being able to get out of the house and away from the screen to enjoy some actual real live humans you can talk to about sewing??? Forgeddaboutit!
Where should one start if just meeting
Wefty
?
Do you listen to music or watch TV while making? Give us personal details so we don't have to send in a drone.
My favorite thing ever is watching make and build videos with my husband and girls. We love Binging with Baddish, Diresta, The Woodpecker, and lots of science youtubers. It's a great way to learn while sitting on our butts snuggling together. I actually watch way too much TV - I love binge watching while making. I'm watching Samantha Bee as I write this - eek!
Thanks for stopping by Tara!
Do you want to try a Wfty Needle? Leave a comment below and I'll draw a winner this Sunday at noon. Shipping to USA only.
Tara will be teaching at the Modern Stitching Affair in a few weeks- right here in Madison, WI. This event is
super popular
in large part due to the hard work founders Wendy Franczak and Trina Peterson put into it. The swag! The prizes!
Not to mention the friends made at IRL events.
(I had to google it the first time too- "in real life" bahahaha. Kids.)
>>>>>>>>>>>>>>>>>>>>>>>>>>>>>>>>>>>>>>>>>>>>>>>>>>>>>>
-I've found an amazing group of testers for my next bag pattern the Iris Messenger, you can read about it here. I can't wait to post about these Makers- they are so supportive and helpful.
-My cool meter always goes up when I talk with my friend Amy (Artist/ Photographer at
D + F Studios
--and she recently posted on Facebook
(not that I'm stalking her or anything)
this musical gem:
O M STARS incredible music ...
- Our boiler broke (101 yr old house) SUPER fun.
-My Mama has bronchitis. (She's a spitfire, so she'll be fine.)
- I'm reading In the Heart of the Sea : The Tragedy of the Whaleship Essex which is COMPLETELY traumatizing. I once said my favorite book was Moby Dick and the person I was talking to chastised me beyond belief, but I think most people miss the f*cking point of Moby. Anyways, this book is an astounding testament of strength, courage, hardship, starvation, faith, and endurance. It's a must read- puts life into perspective.
- I'm supposed to be traveling to Yosemite in May to meet up with my Kili friends. My flight is to Sacramento, then I drive the arduous (roll eyes) 4 hr journey down to Yosemite. Any tips? Things are becoming increasingly hectic with trying to leave for a few days, so not sure it's going to happen...
Am I the only one that gets close to date-of-travel and wants to bail because of "sorting everything"? I hate that about myself. But I'm awesome in other ways. LOL!
Stay pos!
Nothing stops! Keep going! Go to work, keep everyone's sh*t together, run the business, clock in at work on time, take care of groceries, finish the taxes, cook breakfast and dinner-- I swear. Some days I want to say: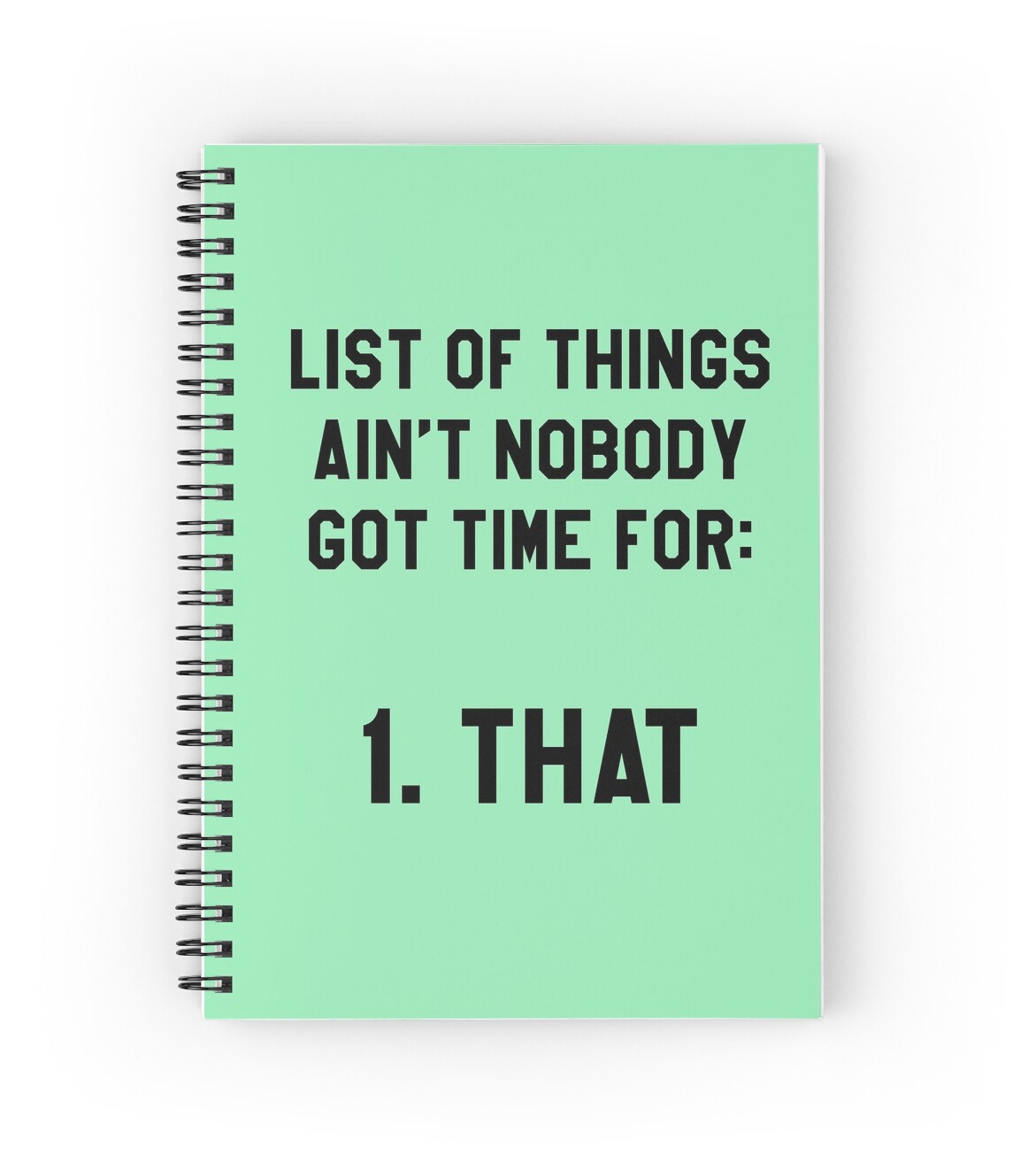 image via redbubble
I HEART YOU. THANKS FOR BEING HERE.